Slim & Narrow-Sight-Line Profiles by Ottostumm
Tuval-Minimal's Thermally-Broken Steel-Windows & Doors are crafted with Ottostumm's high-quality profiles. 
Ottostumm's unique W50 profiles family perfectly match Tuval's approach to offer the most minimalist & clean designs.
With more than 20 years experience, we offer the highest quality Thermally-Broken system, preserving the famous elegant look of the legacy hot-rolled steel-windows.
Steel Windows & Doors with legacy look & fittings. Keeping the legacy look, side to advanced Thermal Performance.
Spray painting with variety of special finishes. Unique look, Strength & durability for years without rust and without maintenance.
Dual Weather striping, Advanced dual-glazing. Low U-Factor side to superb isolation.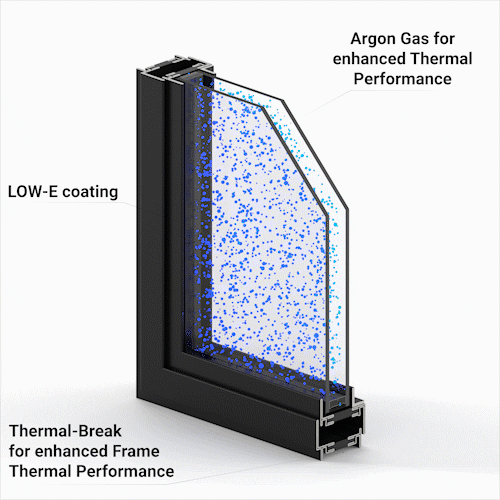 Keeping all the famous benefits of Steel-Windows & Doors, without having to compromise superb Thermal-Performance
Minimalist appearance & low U-Factor
Most minimalist thermally-Broken steel profile with dual rubber seals. Similar sight-line of Legacy W40 profiles, with low U-Factor (>0.3). IGU total thinness up to 37mm.

A variety of options for window & door opening
inward/outward, awning, or pivot.
Customized design & Style
Classic or Modern with full flexibility to define all dimensions and design, as per the opening characteristics and operational requirements.