Tuval-Minimal Presents: Steel Windows without having to compromise performance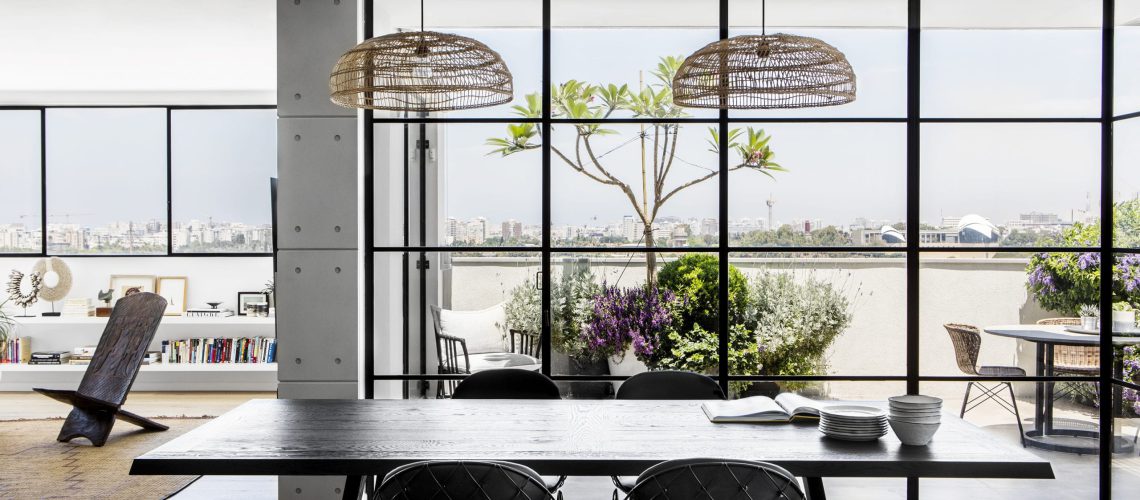 Why do Steel-Windows have bad reputation
Aluminum  windows are composed of finished profiles arriving already painted and ready to assemble at the project site. Steel-Windows, on the other hand, are crafted especially for the each specific opening, through the welding of steel profiles. After the manufacturing process, the complete window undergoes finishing processes including: polish, rust protection, painting,  and the adding of rubber sealing and accessories. The quality of manufacturing and installment have a critical influence on the final product's value: the operational mechanisms, isolation and sealing characteristics, and the steel's resilience against rust.
The leading and most advanced system on the market
Our long time customers list a few advantages which have been maintained over the years: a "never old" appearance, smooth and simple operation, and never-go-bad mechanisms. Thanks to our cutting edge production methods, we can assure you'll receive perfect sealing against wind, rain and noise, and excellent thermal isolation.
Thanks to our many years of experience, the emphasis we put on quality production and the assimilation of advanced technologies – we are committed to supplying you the best products. Here are the key advantages of Tuval's Steel-Windows and Doors:
#1 Optimal Protection against rust using Zinc Metalizing process
Humidity, heat and proximity to the sea create tough climate conditions that may accelerate rusting processes. This is one of the main reasons why low-cost production has created a bad reputation for Steel Frame Windows.
Professional coating of the steel ensures full protection from rust, and enables sheer enjoyment of the product's unique advantages.
In order to promise the perfect protection for years to come, Tuval applies a complex and expensive galvanization process called Thermal-Spray Zinc Metalizing. As opposed to popular and cheap electrostatic galvanizing, the hot zinc creates a thicker coating layer, which covers the entirety of the product's surfaces, including corners and welding points.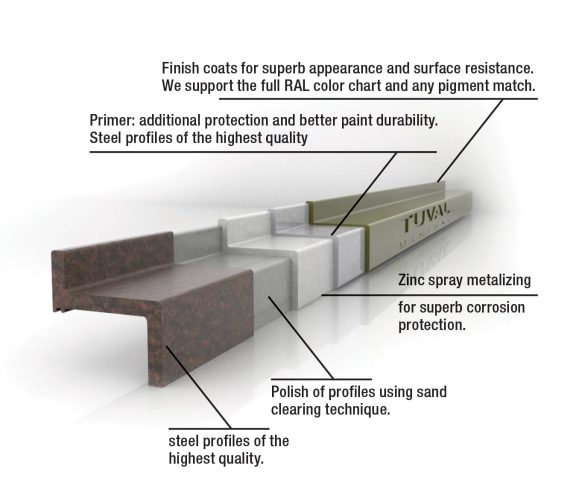 #2 Slim and Minimalistic Appearance due to the Steel's Substantial Strength
The minimalistic profile and elegant look are probably the most familiar characteristics of Steel-Windows. Thanks to the steel profile's strength, producing slim and narrow frames has become much easier.
Steel Frame Profiles are 3 times stronger than aluminum profiles. The natural and easy choice for slim frames has to be Steel Framing, allowing more of the outside to "enter" the indoors.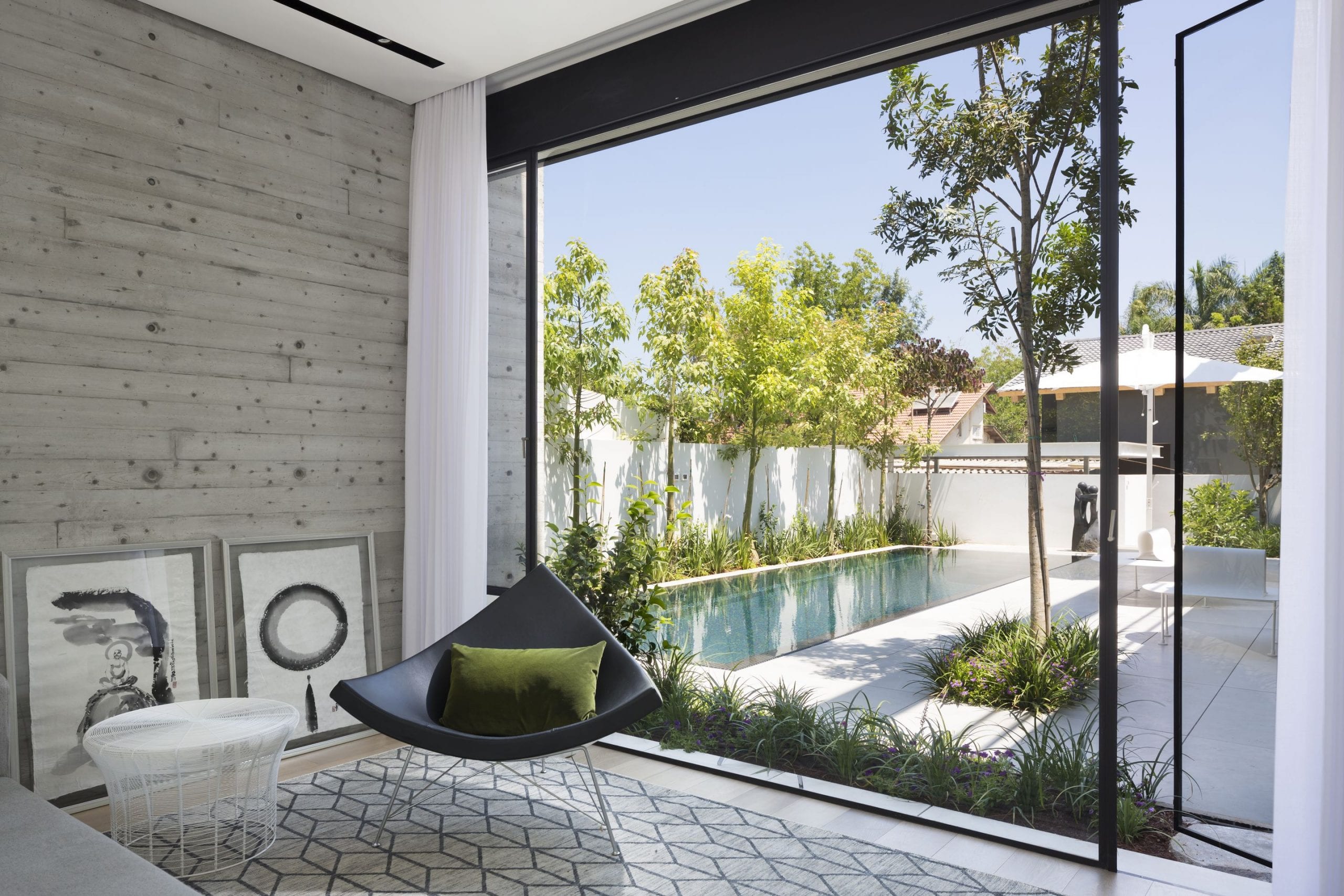 #3 Thermal Broken Profiles and the Common Misconception
Opposed to what people tend to think, Steel Frame Windows can offer very good thermal isolation, thanks to new Steel Profiles with Thermal Breaks. Steel-Windows with high isolation performance can be constructed using glasses with advanced isolation attributes, such as Insulating glass with LOW-E coating, and significant air space. Combining Thermally Broken Profiles, Steel-Windows & Doors U-Factor can even comply with California's "Title 24" challenging requirements.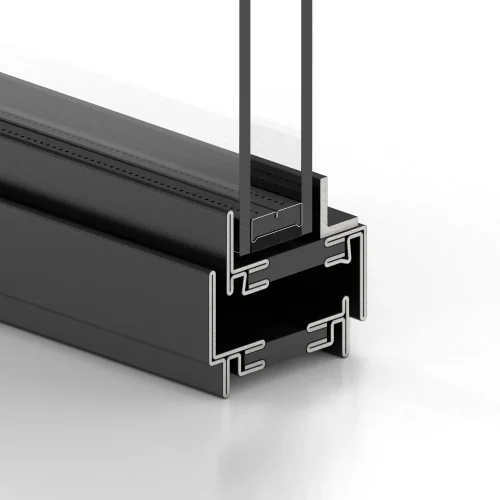 #4 Design and Operational flexibility
Steel Windows are designed and manufactured specifically and in accordance with the architect and interior designer's demands and requirements. That way, they are able to achieve the precise product match, both technically and appearance-wise, leading to the perfect solution. Flexible design enables Steel Windows to match different styles: a rural and more countryside design can be complemented by windows with many divisions, a modern house can be matched with large vitrines and especially thin frames. Thanks to these dynamic attributes, different accessories can be added like locks and handles, complementing the desirable design. Regular Steel windows concept limits opening using hinges. Tuval Minimal has developed minimalistic Steel-Doors System that enables opening through sliding. That way, Sliders can be combined with classic Steel-Windows portfolio (Casement windows or French-doors) without harming the unique steel-look and minimalistic appearance. Opening through Sliders enables, among other things, the installation of External shading systems and screens for the large vitrines.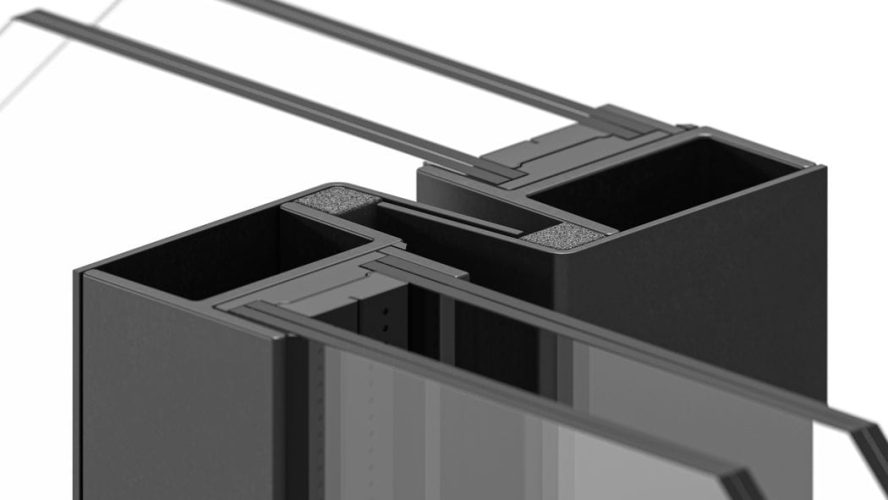 #5 Durability and Product life
Steel serves as one of the strongest construction materials. Even to this day, classical buildings and structures can be spotted in Europe, constructed hundreds of years ago, with Steel Windows looking sharp and functioning just like on day 1.
Steel-Windows manufactured using advanced techniques, such as Zinc metalizing, professional painting and using the best fittings & accessories available – ensure a fine result with lifelong functionality.