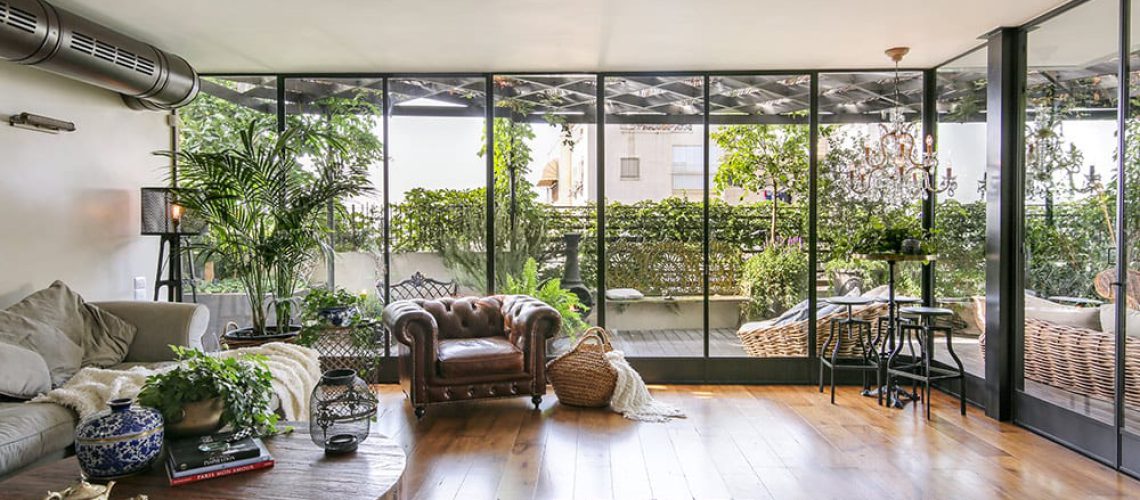 In this project, we covered a retaining pillar with steel, so that it appears to be an integral part of the large vitrine. For the round wall near the dining room, we created polygon-shaped windows using Pivot opening. That way, our clients can enjoy an elegant and clean view, together with easy handling.
The garden planters were made from steel, a perfect match to the house's unique design.
The Hot Galvanizing technique ensures the windows' durability against rust, even in the harshest climate conditions: Tel Aviv's humidity and closeness to the sea. Thanks to our technology, our Steel Frame Windows can be implemented in any room, even bathrooms.


Design: Ricky Cory
Photography: Nofar Bouganim