#3 Developments That Make a Difference – What We're Doing At Tuval In Order To Make Resilient and High Quality Steel-Windows & Doors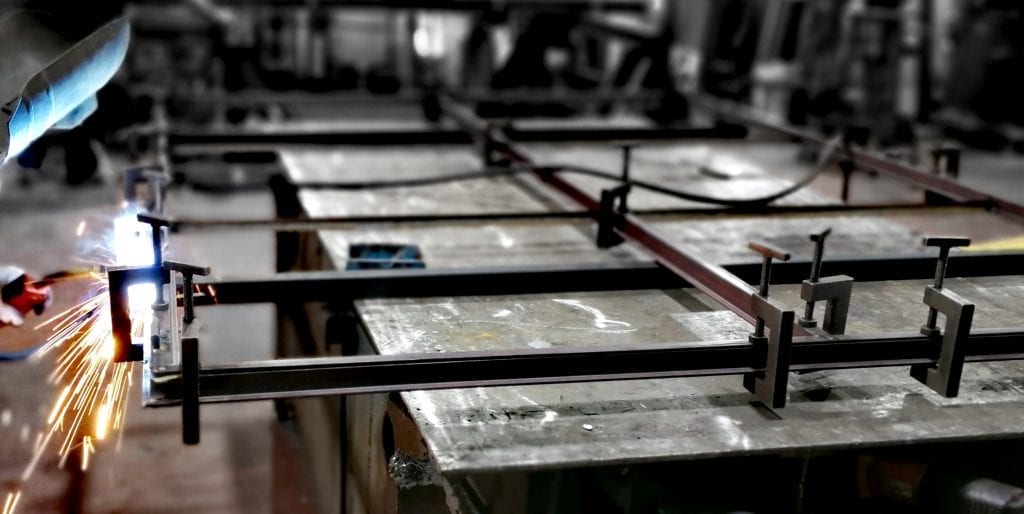 Why Do Windows made of Steel have a bad reputation?
As opposed to aluminum framed windows that arrive ready-made for assembly, Steel-Windows are crafted upon order and undergo finishing processes. This is why low quality manufacturing necessarily results in lacking products that gain rust quickly and perform poorly in sealing and isolation, which ultimately resulted in a bad reputation for Steel Frame Windows overall.
Professionally manufactured Steel Frame Windows provide a minimalistic and sleek appearance, along with top notch sealing and thermal isolation, lifelong durability and rust protection.
Here are 3 examples of how our unique manufacturing lead us to provide the best products on the market:
#1 Advanced Rust protection – Zinc Metalizing utilizing Thermal-Spray Technique 
Humidity, heat and proximity to the sea create tough climate conditions that may accelerate rusting processes. This is one of the main reasons why cheap production has created a bad reputation for Steel Frame Windows.
Professional coating of the steel ensures full protection from rust, and enables sheer enjoyment of the product's unique advantages.
In order to promise the perfect protection for years to come, Tuval applies a advanced and expensive galvanization process called Thermal-Spray, Hot Galvanization. As opposed to regular electrostatic galvanization, the hot zinc creates a thicker coating layer, which covers the entirety of the product's surfaces, including corners and welding points.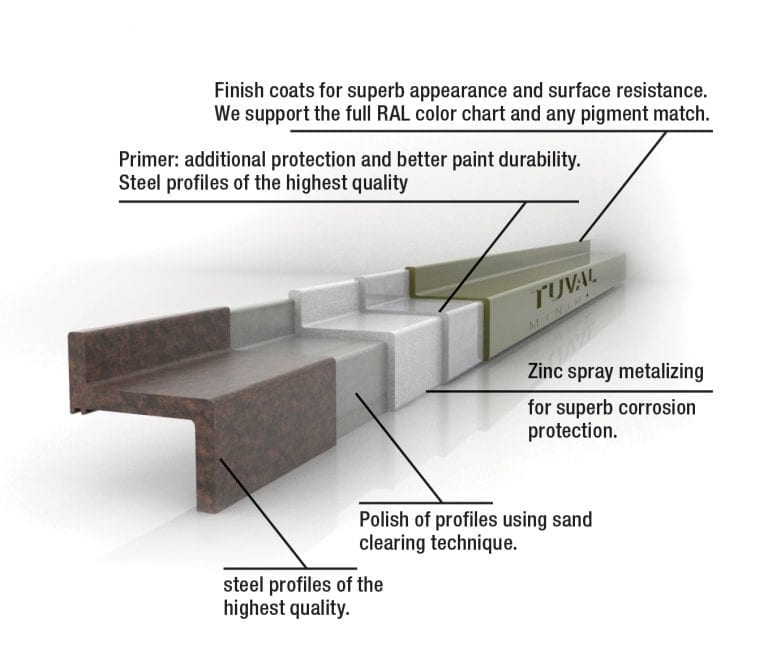 #2 Superb Sealing, Isolation and Thermal-Performance
Iron's natural property of poor heat conduction makes it the ideal material for thermal isolation, dramatically more efficient than aluminum. This causes high-quality, hot-rolled, Steel Frame Windows to be much better at heat-transfer than regular aluminum framed windows.
When extreme conditions require superb isolation, Tuval uses Thermally Broken Steel Profiles with most advanced IGU's (LOW-E & Argon gas)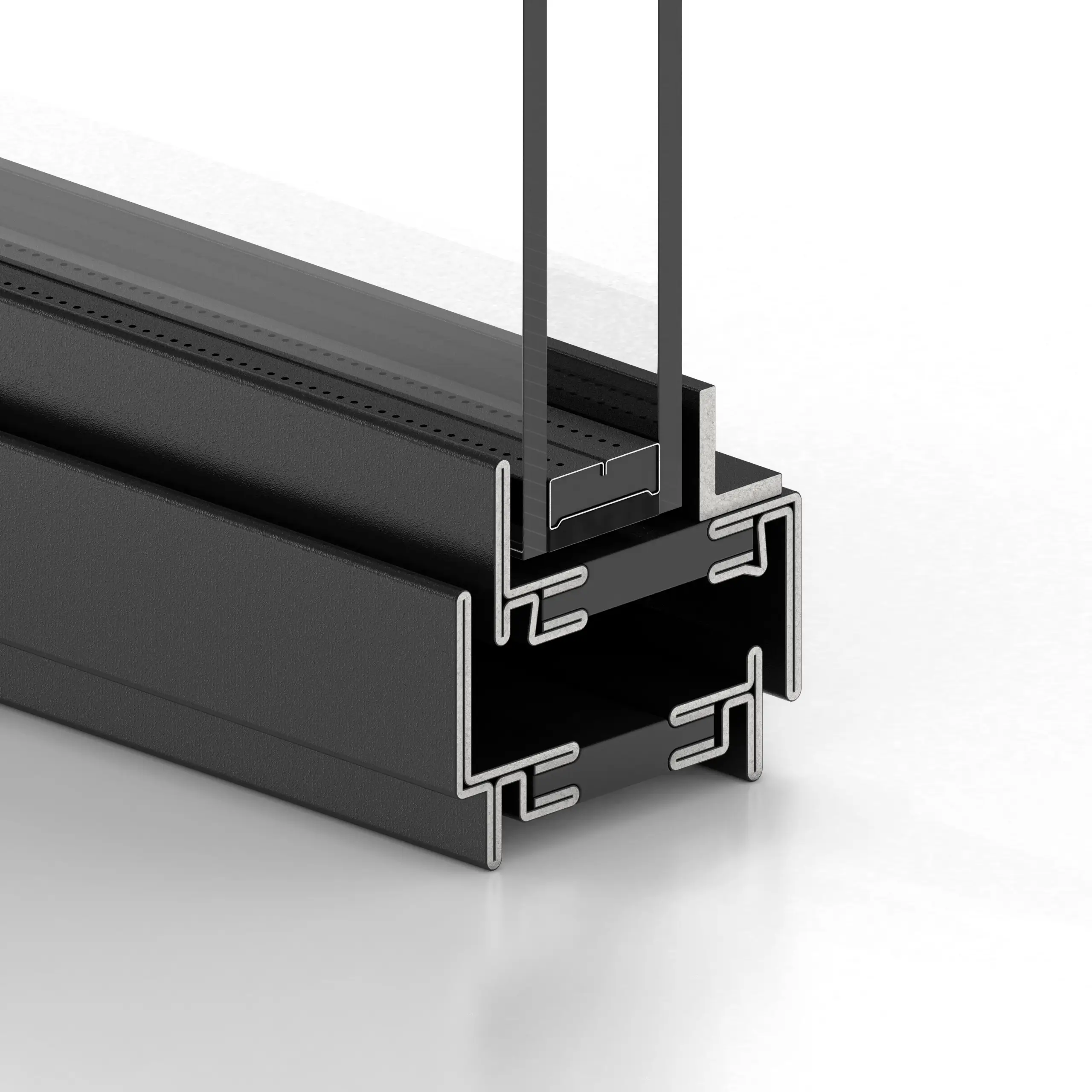 #3 Operational enhancement
Alongside our Steel Window's clean and design apparel, we strive to create comfortable and easy to use operational solutions. Each and every window is planned specifically per project, so that both its apparel and technical attributes can be matched upon request.
Tuval has developed a number of mechanisms that enable the optimal combination of design, easy operation and lifelong reliability. For example, we offer a unique locking mechanism in 3 points, custom-made hinges with a minimalistic profile, a unique system for sliding Steel Frame Sliding Windows, Bi-Fold solutions, and more.
We at Tuval are working around the clock on new improvements and additions to our products. This is how we promise our customers and architects the most advanced and exclusive solutions on the market..