TUVAL-MINIMAL
Premium Steel Windows
TUVAL-MINIMAL
Premium Steel Windows
TUVAL-MINIMAL
Premium Steel Windows
TUVAL-MINIMAL
Premium Steel Windows
TUVAL-MINIMAL
Premium Steel Windows
When Design and Technology meet Glass and Steel
Tuval Minimal specializes in design and production of Steel Windows & Doors and Minimalist sliding doors – made of Steel. For 20 years, Tuval has been leading the Israeli steel windows market with the highest standard of products and services, for luxury residential construction.
Both experience and professionalism, along with our unique technological innovation has lead the company to develop and offer exclusive solutions in the Steel Windows industry: Sliding Steel Windows & Doors, Folding and "Bi-Fold" Systems for Steel Doors, Thermally Broken Steel Profiles, and more. 
Tuval's Steel-Windows and Doors are rust proof, thanks to our advanced rust protection processes using Zinc-Metallizing techniques and other state-of-the-art and patented steel-treatment processes.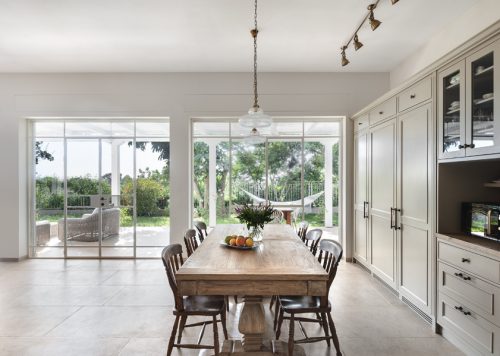 Minimalist Hot-Rolled Steel-Profiles.Sun Protection, Darkening, and Privacy using external Roller-Shutters.Architects: Daniel ZrihanPhotographer: Oded Smadar Share on facebook Share on email...Read More
Maya Kadir - Architect
"With Tuval there aren't any surprises along the way. Tuval reaches precision and finds solutions for every detail and opening, that way whatever was planned - is what you get. Their quality of work leads to unique results, their precision is exclusively theirs: the detailed work process, coloring and finishing, and in the final product."
Lilian Benshoam - Architect
"Tuval are professional at an international level, and so are the sketches receive on autoCAD. Tuval have the professionals that know exactly what you need. Even on the personal level, the service personnel are pleasant and so nice to be around. Tuval give you solutions that no one else has."
Dafna Eshet - Architect
"I have worked with Tuval on many projects over the years. Tuval provide the perfect performance along with extensive, personal service from the planning till final implementation and installation. Tuval provide precise solutions even for the toughest needs and challenges, and don't give up until the perfect result is reached. Even years after, the houses looks brand new."